Guest blog by Alan Thornburrow, Director of Business in the Community Scotland
Business in the Community brings together a network of over 600 businesses who are committed to responsible business practices. In Scotland, our overarching focus is driving business action on climate change and just transition. When the eyes of the world were on Glasgow during COP26, it was an opportunity for me to get in among their discussions and assess where our members, and the wider business community, are in delivering climate action.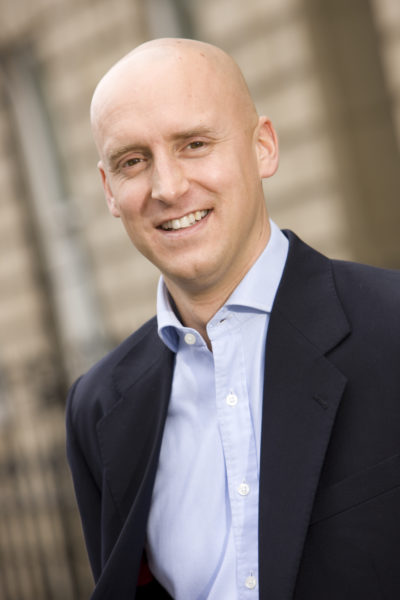 I was encouraged to hear high levels of ambition. Businesses are awake to the scale of the challenge, and their responsibility for tackling climate change. There has been a sea change in the number of businesses recognising not only a duty but a market opportunity from acting decisively on climate. But while I heard a lot about product and business model innovation at COP26, I heard less among business leaders about how they will help deliver a 'just transition.'
This is an omission. In tackling climate change, what we do matters immensely – but how we do it is equally important. The COVID-19 pandemic has shone a light on the deep social inequalities in our labour market and society. Many communities in Scotland still bear scars from the industrial transitions that occurred in the 1980s. There is a real opportunity to seize the imperative of climate action in a way that fairly distributes jobs, empowers local people, levels up inequalities, and improves the natural environment we live in.
But even awareness of the term 'just transition' is low, while scepticism that it will occur is sadly high. In our recent polling with YouGov, we found only 14% of people in Scotland were aware of the term. Looking across the whole UK, only 12% of people believe that negative impacts of reaching net zero – such job losses, higher prices or taxes – will be shared equally in society. While 42% of people disagree that the wider societal benefits of reaching net zero – such as new jobs and green spaces – will be shared equally. Three-fifths of workers who think their job will be impacted by climate change don't feel their employer is helping them to prepare. And two-thirds of customers don't believe businesses will deliver on their climate commitments.
Increasing knowledge and understanding is the first step. But then businesses need to get on and act. Only by doing so will they earn the trust of the people and lay the foundations for a just transition.
At BITC we are committed to supporting business action. Our research insights have generated Seven Steps to Climate Action which we are encouraging all our members to adopt. We are exploring a range of initiatives to amplify their efforts. A key area of interest is supporting SMEs. SMEs are central to Scotland's economy, but only 36% have a plan in place to tackle climate change. We are exploring ways that BITC members can work more with SMEs, including those in their supply chains, to demystify the steps to they might take. We support the Scottish Government's commitment to develop Just Transition plans that are co-produced with, and tailored to, the needs of different communities and sectors. A first order priority is to support a just transition in Aberdeen and the Northeast. It is important that the forthcoming Energy Strategy is ambitious, supported by, and inclusive of the needs of industry and local communities.
We will launch our full just transition research findings in January – to be followed by a programme of activity supporting businesses to rise to the climate challenge. What is clear is that a just transition will rely on all stakeholders navigating the challenges of the transition and seizing the opportunities for a better society. We stand ready to work with all responsible businesses and key social partners to accelerate the work already underway in Scotland.
Alan Thornburrow, Director of Business in the Community Scotland