Neil McInroy, Community Wealth Building Adviser to the Scottish Government, talks about the Community Wealth Building and why we must build an economy where all Scots have a genuine stake in the wealth we produce.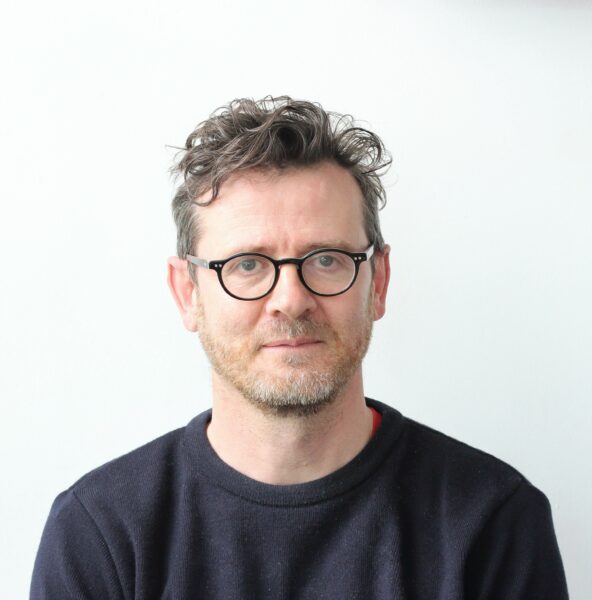 Scotland is a wealthy country, with abundant natural and human resources. However, we must build an economy where all Scots have a genuine stake in the wealth we produce, whilst we make a just transition and decarbonise. To achieve this, we will need to deliver on our progressive wellbeing economy aspirations and the National Strategy for Economic Transformation, through better joining up of progressive policy coupled with a restlessness to push to go even further.  In this Community Wealth Building(CWB) stands alongside Fair work – as an allied agenda – whereby we can accelerate the excellent work of the Fair Work Convention and deliver better outcomes for workers and deliver wealth and a wellbeing economy for all.
At its core, the CWB model is about the flows of wealth and investment across the five pillars of Community Wealth Building.  These five pillars, offer a practical edge to the community wealth building concept. They include all the key components of an economy including finance, land and property, spending, inclusive ownership alongside workforce -Fair work.
There is no doubt that Scotland has some progressive policies and aspirations.  Whilst we have Fair Work, Scottish Child Payment, just transition, ongoing regeneration, etc, they can lack coordinated join up and link back to the fundamentals of deep economic rewiring. Therefore, we need to get better at horizontally connecting these agendas up – CWB offers that.  In this the horizontal connections between Fair work and the other pillars of CWB – i.e Public procurement and finance, are important. We need to ensure that all public contracts and public and private financial investment supports fair work.
Furthermore, the various inquires set up by the Fair Work Convention are a fabulous process, evidence base and rich source. CWB offers a means to help advance the recommendations of this work, including the work of the Construction Industry Inquiry and its recommendations for procurement – adoption of these can both deepen fair work and help build Community Wealth.
At its core, CWB advances the opportunities by which employees become their own bosses through employee -owned firms and cooperatives.  As evidence has shown, when this happens productivity grows, wages can be higher, and shareholder dividends are more likely to be recirculated back into the Scottish economy.  In this the aim is to have a more economically democratic Scotland. An economy in which all Scots can actively participate in, shape and gain from.
As such, CWB through its focus on ownership and Fair Work goes further than traditional wealth redistribution policies such as regeneration or traditional welfare policy, in which wealth redistributed after economic activity.  CWB is not just about repairing inequality and poverty afterwards or about managing the symptoms of economic sluggishness, but it is also focused on growing an economy in which we all have a much greater active predistributive stake before and during economic activity.
In Scotland, over the last 3 years, we have taken a three pronged approach to CWB.  We have built a network of interested folks: now a movement of institutions, communities, localities and organisations who understand what CWB entails and how it can be done.  This includes some of our key national and local anchor institutions including health boards and universities (who as economic agents and market shapers in their own right) have started to explore what CWB offers them and how they can help to advance the agenda.  These are now key advocates.
We have also undertaken on the ground practice with actions and outcomes now being delivered. Including growing the work of anchor institutions in response to fair work agendas, with new employment charters already being developed.  This includes work pioneering CWB work in North Ayrshire since 2018, and since then number of other areas have been working on and delivering community wealth across Scotland – including five pilot areas supported by the Scottish Government.
There has also been work on policy and legislation, looking at how we change policy to reduce existing inertias and barriers that hinder the speed at which CWB can be delivered at a local, regional and national scales.  It is within this context that the Scottish Government has launched a consultation on proposed CWB legislation. This proposed represents the legislative icing on the Scottish CWB cake which has been a few years in the making.
CWB is a big opportunity as it allows us to reshape how the economy works and who it works for.  And aside from creating a clear set of CWB principles by which we can deliver on a wellbeing economy the legislation allows us to give more impetus to Fair Work as well as decluttering the policy and practice landscape by making economic development simpler, easier and by getting all public institutions focussed on their economic role.
In conclusion, CWB is about building an effervescent economy in which all Scots can participate in and benefit from the wealth it creates.  Indeed, by given more Scots a stake in the economy as well-paid workers, owners, entrepreneur or business owner we are maxing out on the creativity and labour of all Scots and in so doing we are making our economy more resilient and productive.  Fair work is a key agenda in this regard and as we move forward together, CWB and Fair work can both mutually reinforce each other and grow.
Neil McInroy is a Part time Community Wealth Building adviser to the Scottish Government and the Global lead for Community Wealth Building at the Democracy Collaborative a USA based think, do and change tank, tasked with building a new democratic economy run on shared prosperity and inclusion.