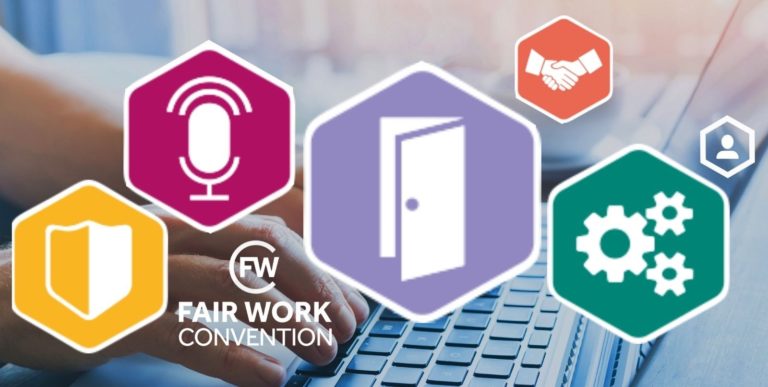 The COVID-19 pandemic has impacted on work across the economy. Many workers, particularly those in frontline roles continued to attend work but had to adjust to new ways of working to remain safe throughout the pandemic. Others worked wholly or partly from home for much of the pandemic.
Homeworking has provided opportunities for increased flexibility and fairer work practices for some workers but for others it has meant juggling caring responsibilities and/or working in cramped or unsuitable workspaces. For many, homeworking has also increased work pressures or working hours and has made it increasingly difficult to disconnect from work.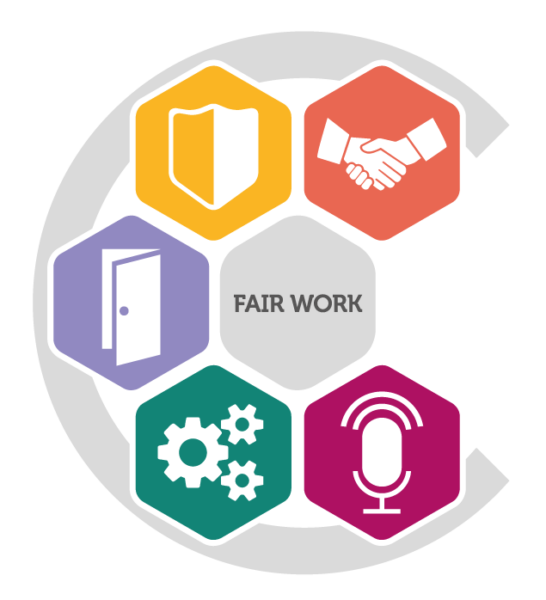 In a recent CIPD/Simplyhealth Health and Wellbeing at Work survey, findings suggest that many organisations haven't been taking effective action to combat the risks of an 'always on' culture during the pandemic. Boundaries between work and home life have become increasingly blurred for many, making it difficult for people to switch off.
The Fair Work Convention urges employers to address issues of unhealthy working habits that lead to a long hours culture. As restrictions ease, many employers are considering hybrid working with the aim of balancing the benefits of home and office working, and 33% of businesses in Scotland expect a permanent shift to greater homeworking in the future. In this context, it is important to assess clearly the benefits and flexibility of hybrid working alongside any potential risks to wellbeing. Reasonable expectations and boundaries to support effective hybrid and flexible working practices while maintaining wellbeing need to be agreed.
Pressures to work longer hours and expectations to answer work calls, emails and other communications from managers and colleagues outside of normal working hours can increase with more flexible work patterns and remote working. Employers must recognise and address these issues with unions and their workforce, identifying work pressures, assessing individual and team workloads to make sure they are reasonable and setting clear expectations around working hours, rest periods and etiquette around email and other communications. For those working remotely, this will help protect a worker's right to disconnect from work and help preserve work-life balance and wellbeing.
In practice, combining the right to disconnect with the freedom to work flexibly and remotely may not be straightforward, especially if this means having different working patterns to colleagues. We encourage employers to work with unions and their workforce to develop protections against 'always on' working, delivering solutions through the fair work principles of effective voice and respect.
Effective voice is crucial to identifying, assessing and addressing the challenges of restart and recovery facing both employers and workers. Communication and real dialogue at workplace level, fully involving workers and unions, can be an enormous asset in situations that are new or unpredictable and that require flexible responses.
Respect for personal well-being is fundamentally important during this recovery as we venture back into the workplace. While employers face tensions between the impact of restrictions and business performance, employers' statutory duties in relation to the health and safety of their workers should not waver – work must be safe and ensuring physical and mental health and well-being must be an over-riding consideration of all employers. Failing to respect workers' rights to disconnect will reduce well-being, and may particularly disadvantage those workers with protected characteristics (such as women with caring responsibilities and disabled workers). Respecting the right of all employees not to routinely perform work outside of their normal working hours and allowing all workers the right to disconnect while remote working will help protect workers' health and wellbeing and avoid exacerbating existing inequalities.
Professor Patricia Findlay and Grahame Smith – Co-Chairs Fair Work Convention