Scotland's Fair Work Convention and CIPD Scotland have joined together to form a strategic partnership, working to ensure fair work drives success, wellbeing and prosperity for individuals, businesses, organisations and society across Scotland.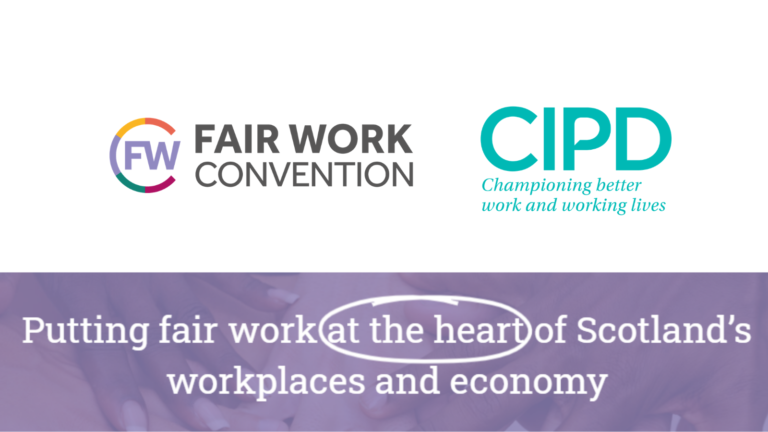 The CIPD is the professional body for experts in people at work. It champions better work and working lives by setting professional standards for HR and people development, as well as driving positive change in the world of work.
The strategic partnership will allow the Fair Work Convention and CIPD Scotland to work together with the aim of delivering improved workplace practice by successfully embedding the dimensions of fair work in workplaces across Scotland.
Professor Patricia Findlay, Co-Chair of the Fair Work Convention, said:
"We look forward to collaborating with CIPD Scotland and aim to support each other's work around fair work, with a particular focus on increasing job quality in Scotland.
Grahame Smith, Co-Chair of the Fair Work Convention added:
"This strategic partnership with CIPD Scotland will help deliver deeper awareness of the concept of fair work, not only among CIPD Scotland members but with Scottish businesses and policy-makers as we strive to realise our fair work ambitions for Scotland."
Lee Panglea, Head of CIPD Scotland said:
"CIPD Scotland and the Fair Work Convention share many core values, and we agree that fair work is central to achieving inclusive growth and improving job quality and productivity for all employees and employers.
We welcome this partnership, which will help deliver improved workplace practice, built around fair work, across all of Scotland."
Find out more about the Strategic Partnership between CIPD Scotland and the Fair Work Convention here