Christine McCaig, Living Wage Projects Coordinator – Living Wage Scotland, talks about the Cost of Living Crisis and why secure work is needed more than ever.
The phrase 'out of the frying pan, into the fire' springs to mind when I think about the impact of the last few years on Scotland's lowest-paid workers.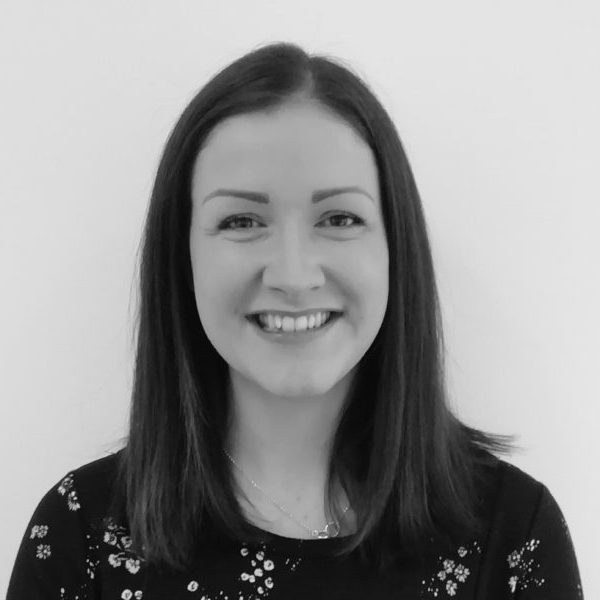 It has been well documented that the impact of the Covid19 pandemic was far from equal[1], with low paid workers disproportionately affected, losing hours and income.
Fast forward to today and the picture, if anything, is becoming increasingly bleak with inflation at a 40-year high[2], the energy price cap up by a staggering 54%[3], families experiencing a hike in their food bills, and now, a predicted recession. Make no mistake, this is a cost of living crisis and The Resolution Foundation estimates that 1.3 million more people in the UK will be pushed into absolute poverty over the coming year.[4]
Once again, it is low paid workers who will be hit the hardest.
At Living Wage Scotland, we have been doubling down on our efforts to engage with employers and highlight the importance of paying the real Living Wage. We've been encouraged by the strong growth in the Living Wage employer network as organisations seek to find ways to support their workers during this incredibly difficult period. There are now over 2,700 accredited Living Wage employers headquartered in Scotland who have uplifted more than 55, 000 workers to the real Living Wage. We have been particularly pleased to see an almost 170% increase in the size of our Living Wage hospitality network since the beginning of the first Covid19 lockdown given the high levels of low pay within the industry.
Security of hours is the other side of the coin when it comes supporting low-paid workers, especially in these difficult times. Around 300,000 workers in Scotland are paid below the real Living Wage and are in insecure work. Recent polling from the Living Wage Foundation[5] found that 32% of all UK workers in full or part-time employment are given less than a week's notice of their shifts, making it impossible to forward plan their schedules or budget effectively.
That's why we are stepping up our engagement with employers to encourage them to extend their Living Wage commitment to provide Living Hours. Living Hours employers commit to provide at least four weeks' notice for every shift, a guaranteed minimum of 16 working hours every week and a contract that accurately reflects hours worked.
Scottish based employers currently make up around 46% of the UK wide Living Hours network. There are 14 accredited Living Hours employers in Scotland, including Edinburgh Dog and Cat Home, SSE, and ACS Clothing.  We have also been hugely encouraged by the number of Living Hours enquiries we are receiving. Living Wage employers understand how important work security is and many want to take that next step to offer Living Hours.
Living Wage and Hours employers have spoken of the impacts to their business in terms of increased morale and positivity among staff, improved absence rates and a boost in the number and quality of applications for job vacancies. Edinburgh Dog and Cat Home reported a quadrupling in the number of applications they received for kennel assistant roles and ACS Clothing advised that they have become a more profitable, efficient and responsive business as a result of embracing Fair Work Practices. ACS Head of Sustainability, Michael Cusack said "With staff at ACS being more involved and informed it appears to be linked to higher levels of business financial performance and productivity, reduced staff turnover and absenteeism, and enhanced employee organisational commitment."
In an additional effort to respond to the cost-of-living crisis, the Living Wage Foundation are bringing forward the new real Living Wage rate announcement from November to the 22nd of September.
The real Living Wage and Living Hours are not the only things employers can do to alleviate the pressures caused by the rising cost of living. Through our employer engagement we have learned of additional, innovative, and heart-warming steps some are taking to go even further for their staff during this difficult time.
Employers such as youth charity Street League have dipped into their reserves to give a direct cash handout to workers of £500. In a recent blog[6] by Edinburgh Dog and Cat Home CEO, Lindsay Fyffe-Jardine spoke of how the organisation is providing 'parachute payments' to those who earn £25k or under and has held information sessions with Citizens Advice Edinburgh. They have also introduced some on-site support such as freezer meals and toiletries among several other initiatives.
However, as the continued growth in our Living Wage employer network makes clear, many employers see providing the Living Wage and Living Hours as an immediate and impactful way they can support their staff and demonstrate leadership.
I look forward to working with more employers to provide Living Hours alongside the real Living Wage so that more workers have the support they need over the coming years.
If you'd like to find out more about Living Wage or Living Hours accreditation, please visit our website or email me directly: christine.mccaig@povertyalliance.org
Christine McCaig
Living Wage Projects Coordinator | Living Wage Scotland
[1] from_pandemic_to_cost_of_living_crisis_-_low-income_families_in_challenging_times_0.pdf
[5] https://www.livingwage.org.uk/sites/default/files/The%20Living%20Hours%20Index%202022_0.pdf