While fair work is a well-established key objective for the Scottish Government and Scotland as a whole, for the South of Scotland Enterprise (SOSE) fair work is vital for its effective operation. Acting as the economic development agency for the South of Scotland, fair work is rooted in SOSE's legislation and must be embedded and promoted throughout the organisation.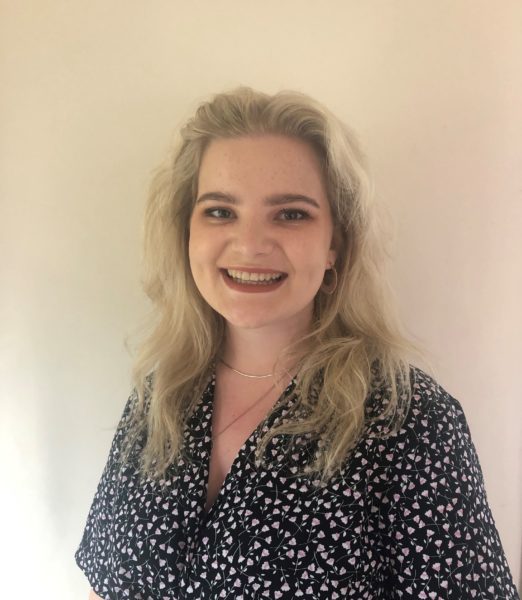 I joined SOSE in June of this year as part of a cohort of 8 paid interns, with my specific internship focusing on fair work. Over the past 3 months I have been working in SOSE's Transformation and Development team as part of the fair work project with the newly appointed Fair Work Programme and Equalities Manager Seonaid Mann and Fair Work Development Manager Sandra Campbell, as well as the Equalities Intern Carly Walker. Our main focus this summer has been to identify how to make fair work accessible and tailored to the people, businesses and communities across the South of Scotland.
The South of Scotland stands out as a unique region with specific strengths and challenges that provide opportunities for inclusive growth and development. From our strategic location to the strong communities throughout the region and developing economy, the South of Scotland is primed to embark on a period of exciting opportunity and development that can be further enhanced by fair work.
South of Scotland Enterprise has an overarching goal to be a catalyst for the adoption and progression of fair work across the South of Scotland and lead the way towards championing best practice, whilst influencing communities, businesses and governmental bodies in a meaningful way to benefit all.
With this is in mind, part of my work as the fair work intern has been to identify opportunities and gaps in the practical application of fair work in the South of Scotland. This was done first by extensively researching fair work and reading publications from various sources. With this baseline knowledge, I then turned to researching the demographic profile of the South of Scotland in order to establish an emerging picture of fair work in the region.
This research allowed me to identify opportunities and barriers to implementing fair work in the South of Scotland. This was further enhanced by conversations with Business and Community Development Specialists in SOSE about their experiences introducing businesses and organisations to fair work. Specific challenges were identified such as the payment of the real living wage, with wages in the South of Scotland generally lower than the national average and many businesses and organisations unlikely to be able to pay the real living wage without support. A further challenge is the concentration of micro businesses in the region, with up to 90% of businesses having 10 employees or less[1]. This can cause issues around the effective voice dimension of fair work, with many businesses being family run and conventional voice channels being rarely utilised, as well as there being fewer opportunities for career progression.
[1] Office for National Statistics, 2020, Number of VAT and/or PAYE based enterprises by parliamentary constituency and employment size-bands
Having identified these challenges, a key objective for the fair work team was the measurement of fair work. SOSE has been utilising the Fair Work Tool for employers, developed by Scottish Enterprise as well as the Employee Self-Assessment Tool developed by the Fair Work Convention. These tools allow for employers and employees to explore the fair work principles and be given a starting point on their fair work journey. As part of developing a measurement tool, incorporating fair work into the Customer Relationship Management system is under consideration in order to effectively gauge and monitor a business or organisation's fair work journey and practices through provided evidence. This would enable SOSE to collect data around fair work to continuously improve and tailor our approach as well as providing clients with an action plan for fair work.
South of Scotland Enterprise's clients are supported on their fair work journey with practical and tailored advice and support. Fair work is embedded throughout SOSE and we plan to further develop all staff through training, ensuring fair work is at the centre of everything we do.
As pioneers of fair work in the South of Scotland, SOSE must lead by example. Embedding of fair work practices is essential in order to be a catalyst for the adoption of fair work nationwide. SOSE ensures fair work practices are threaded throughout the organisation with measures such as staff consultations, flexible working policies, no zero hour contracts and a focus on continuous professional development. Furthermore, wellbeing is a central concern for SOSE, with recent workshops 'Get the Gen' and 'Male Allies' expanding on themes around wellbeing and personal development in the workplace.
Another element of the fair work project in SOSE was the development of a resource hub. This hub is designed as a resource for SOSE employees to further understand fair work in order to effectively apply that knowledge to initial discussions with clients. It contains a wealth of information and resources that can support a business or organisation on their fair work journey, such as templates for employment contracts and guides on effective communication.
Additionally, the resource hub also has a number of case studies. These case studies focus on businesses and organisations in the South of Scotland and the practical ways in which they have implemented fair work as well as the benefits for employers. Through the help of the Business and Community Development Specialists, myself and Lucy Henderson, the Communications and Marketing intern, conducted interviews with SOSE's clients to discuss their current fair work practices.  What became apparent was the way in which fair work can increase productivity and employee performance through improving job quality for workers. A further need for support around change management for both employers and employees was also identified, which is especially relevant for the South of Scotland due to prevailing attitudes around reluctance to change.
South of Scotland Enterprise is committed to promoting and developing fair work in the South of Scotland through supporting businesses and community organisations in their fair work journey. My time as the Fair Work Intern has allowed me to contribute to an exciting and developing project and I have really enjoyed researching fair work, meeting with SOSE employees and clients to explore fair work and the opportunities it brings.
Alexandra McDowall