Kathryn Willens, Head of Partnerships, Scotland at Creative & Cultural Skills (CCSkills), talks about the CCSkills Fair Access Sector Support programme, which aims to help businesses in the cultural sector and creative industries with first steps to integrating the principles of Fair Work and the Fair Work Dimensions into their organisations.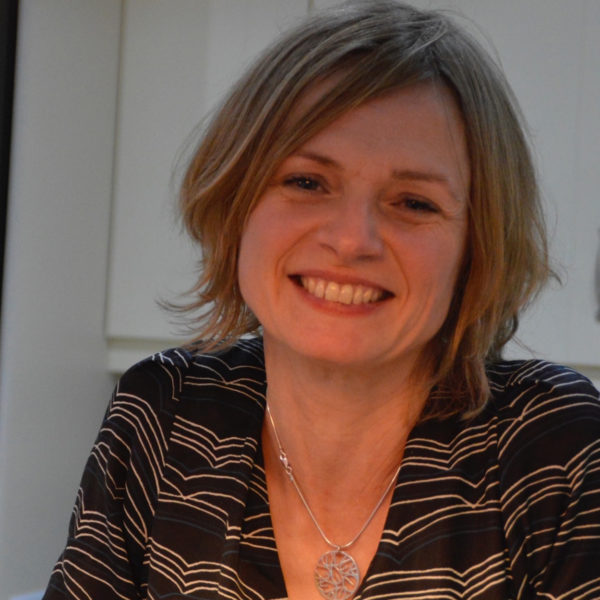 At CCSkills, we work across the UK to ensure that people – and the young in particular – have access to fair entry routes into employment in the cultural sector and creative industries, to promote apprenticeships, vocational education and work-based learning pathways, and to provide access to industry-endorsed careers advice and guidance. Achieving fairer access and wider diversity of the workforce is our core mission, enabling cultural sector and creative industries' employers to improve their inclusivity, relevance and dynamism.
We have been following with interest and championing Fair Work in Scotland, and the Fair Work Dimensions that offer all individuals an effective voice, opportunity, security, fulfilment and respect. Over the last couple of years, we have worked hard to bring our own programmes to businesses operating in Scotland's cultural sector and creative industries as they take their first steps in navigating their way through the Fair Work landscape.
We are therefore delighted to roll out the CCSkills Fair Access Sector Support programme in partnership with Creative Scotland and supported by National Lottery funding, to build a better skilled, more inclusive, and fairer creative and cultural sector. Complementing the Fair Work Review across Scotland's arts, screen and creative industries, also commissioned by Creative Scotland and conducted by Culture Radar, the investment in the programme paves the way for a more inclusive and diverse recovery, helping to ensure Scotland's creative and cultural industries are better positioned to build back fairer, post pandemic.
The programme launched in February 2022 and focuses on helping a wider range of talent into the creative sector, addresses recruitment and workforce development, and strengthens the principles of fair opportunity as part of the Fair Work Framework. It offers practical advice and guidance on entry routes to employment in the sector that support enhanced diversity as well as tools for cultural employers and small businesses to work effectively towards ambitions of the Fair Work Framework. It does this by promoting:
fairness of opportunity to allow people from all backgrounds, particularly from underrepresented groups and disadvantaged communities, to access work and employment in the cultural sector and creative industries
the importance of effective voice, respect and dignity at work in ensuring not only more diverse but more inclusive workplaces;
the balancing of the rights and responsibilities of employers and workers;
the need for security of income, not least in entry level roles.
Creative and cultural employers can access the programme free of charge thanks to the partnership with Creative Scotland. Online guidance sessions for groups of up to 30 participants are available, as is one-to-one support for organisations or sub-sectors with specific issues to work through and solve. Topics covered include:
best practice in recruitment, including a full review of creating fair routes into employment, from work experience to paid internships;
introducing apprenticeships, examining work-based learning pathways and managing apprentices;
understanding fair principles of volunteering;
introducing workforce recruitment policies to help support fair work;
working fairly with the self-employed.
At the time of writing, we are at the mid-point in delivery of this inaugural programme. Crucially, target businesses in the cultural sector and creative industries have embraced the offer with open arms. In the first four months, we have had more than 300 representatives working in craft, cultural education, cultural heritage, music, performing arts, publishing, screen and visual arts, from Argyll & Bute, the Highlands & Islands, Aberdeenshire Fife, East Ayrshire, Dumfries & Galloway and the Scottish Borders as well as Glasgow, Edinburgh and the 'central belt', sign up to participate. We are looking forward to welcoming more participants over the remaining 6 months of the programme. Organisations can explore the programme and book sessions on our website, ccskills.org.uk.
The CCSkills Fair Access Sector Support programme comes at a crucial time for the cultural sector and creative industries, which were hit harder than most by COVID-19: it has been reported that nearly two-thirds of jobs in museums, galleries and libraries, and almost half of the jobs in music, theatre and visual arts, were considered vulnerable at the height of the pandemic; and many in the sector continue to feel the pandemic's aftershocks and are working out how to operate and respond in the new world, post lockdowns. As Creative Scotland's CEO, Iain Munro, commented at the programme's launch: "creating the conditions to ensure fair pay, practices, and employment opportunities is vital to the success of creative sector recovery and renewal. The Fair Access Sector Support programme is central to this work and will promote meaningful and sustainable opportunities for people to work across and progress through the sector."
About Creative & Cultural Skills
We are the UK-wide agency working to create a fair, skilled and accessible cultural sector by shaping skills, education and employment best practice. Visit ccskills.org.uk to find out more and follow us on Twitter and LinkedIn for the latest news.