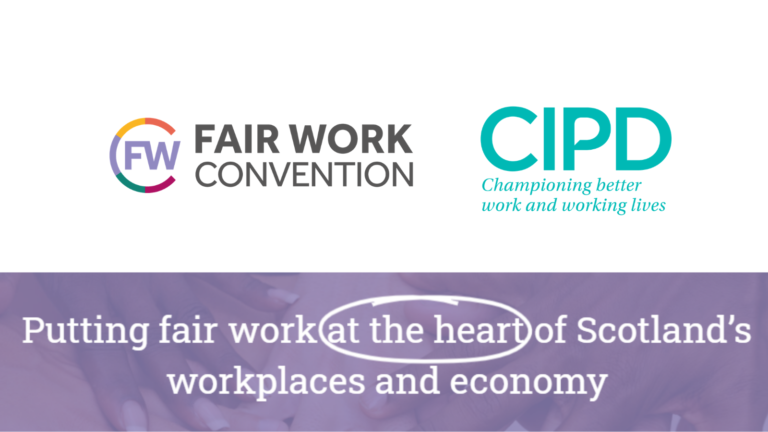 The CIPD has launched a new resource area in collaboration with the Fair Work Convention to support employers in Scotland to implement the five Fair Work dimensions.
As part of their strategic partnership with the Fair Work Convention, the CIPD in Scotland has launched a new online Fair Work hub which brings a wealth of CIPD resources under the five Fair Work Framework dimensions to support employers to deliver improved workplace practice built around Fair Work.
The Fair Work Convention and the CIPD in Scotland entered a strategic partnership in 2021, formalising the work that they are doing together to deliver improved workplace practice by successfully embedding the dimensions of fair work in workplaces across Scotland.
Fair Work is work that offers all individuals an effective voice, opportunity, security, fulfilment and respect. It balances the rights and responsibilities of employers and workers. We know fair work creates benefits for individuals, organisations and society.
Organisations can use the hub to access more than 60 free CIPD guides, reports, case studies, factsheets and more which will help to understand different aspects of fair work.
Head of the CIPD in Scotland and Northern Ireland, Lee Panglea said:
"The CIPD and the Fair Work Convention share many core values. We agree that fair work is central to achieving inclusive growth and improving job quality and productivity for all employees.
"Our new Fair Work hub is designed to highlight the key CIPD resources available to employers to help them design better jobs and improve the quality of people management and development."
Mary Alexander and Professor Patricia Findlay, Co-Chairs of the Fair Work Convention, said:
"We value our partnership with CIPD Scotland and join with them to help create a workforce in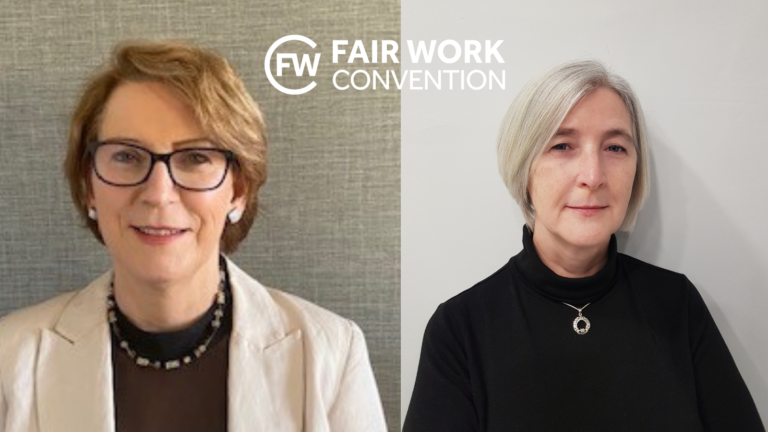 Scotland that has a world-leading working life.
"HR professionals are key influencers when it comes to delivering fair work in and across Scotland. Following the Fair Work Framework is vital to facilitating effective change and enabling innovation and is proven to have a positive impact on performance and productivity.
"Our hope is that these pages and resources on fair work will be of value for all employers, and smaller employers in particular, and help them to embed fair work at the heart of workplaces across Scotland, delivering success, wellbeing and prosperity for everyone."