When we launched the Fair Work Convention (FWC) Social Care Report in February 2019 no one could have anticipated, less than 12 months later, that we would be in the midst of the worldwide Covid-19 pandemic. The pandemic has brought into sharp focus the need for the recommendations within our report to be escalated and actioned as a matter of urgency.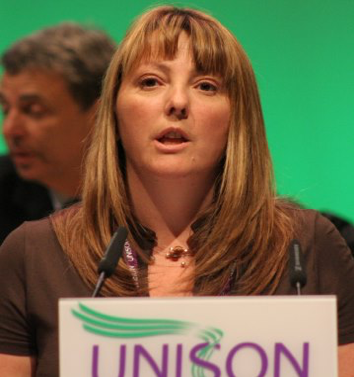 The broken system witnessed over the last seven months within social care did not happen because of the pandemic. The pandemic has merely placed the spotlight on the consequences of years of chronic underfunding, the impact on workers and the most vulnerable people within our communities.
The Fair Work Convention Social Care report in 2019 highlighted significant failings within the sector.
So what did the report tell us: more than 200,000 people work in social care in Scotland,  7.7% of the overall workforce with about 82% of them women. However, the inquiry found that these workers were often on zero hours contracts and expected to work excessive hours at very short notice.
We have a dedicated workforce who are on precarious contracts of employment where they have little power or influence. Women told the inquiry that they enjoy being involved in people's lives and like that they make a positive difference. However, without an effective voice mechanism, workers are less able to convey their concerns effectively, challenge employers on poor practice or make the reality of their situation visible to policy makers.
This market driven environment is clearly focused on financial balance and places workers and service users secondary to money, consequently staff delivering these services have little power, choice or control in their work environment. Ultimately, this commissioning process results in poor employment practices that are not consistent with a fair work agenda.
We commissioned a piece of research from the University of Strathclyde on how frontline workers and their managers feel about their day to day work in relation to the Fair Work framework of effective voice, opportunity, fulfilment, security and respect.
This told us that fair work is not being consistently delivered in the social care sector.
That is why the first recommendation of this Inquiry was that a new sector-level body be established in Scotland with representation from across the sector to establish standard minimum fair work terms and conditions for the social care workforce and provide the opportunity for ongoing dialogue and agreement on workforce matters. Additionally, the report recommended a radical overhaul of the commissioning process needed to happen that gave fair work principles of effective voice, opportunity, fulfilment, security and respect a strong weighting within the process.
As we see a second wave of the pandemic impact on the whole of our society we need radical action by Scottish Government to ensure our social care workforce is supported and protected, access to PPE, access to full pay when isolating and well-being support when dealing the trauma they are asked to endure.
Recently, the Scottish Government have commissioned an Independent Review of Social Care in Scotland, Chaired by Derek Feeley. My message to the review is take a look at the Fair Work Convention Report into Social Care, listen to the voices of the frontline workers and take on board the recommendations we made in February 2019.
It is my view that we need a National Care Service public owed and delivered, that looks to take the Fair Work Conventions Social Care Reports recommendation to the next level, delivering for the workforce and for the people who rely on these vital services.
Co Chair of the Fair Work Convention Social Care Inquiry