Roz Foyer, General Secretary of the Scottish TUC and Fair Work Convention member speaks about her reflections on the recently published Construction Industry Report and its recommendations.   
Construction is an important sector in any economy and here in Scotland that is certainly the case with the sector providing over 5% of jobs in Scotland and being worth around £7 Billion.  It is also important to note that the public sector is the dominant client for the industry in Scotland with an annual budget of more than £4 Billion being spent on crucial building or civil engineering works across Scotland's regions and communities, building schools, homes, hospitals, offices and other vital infrastructure that impacts on all our citizens and all areas of our economy.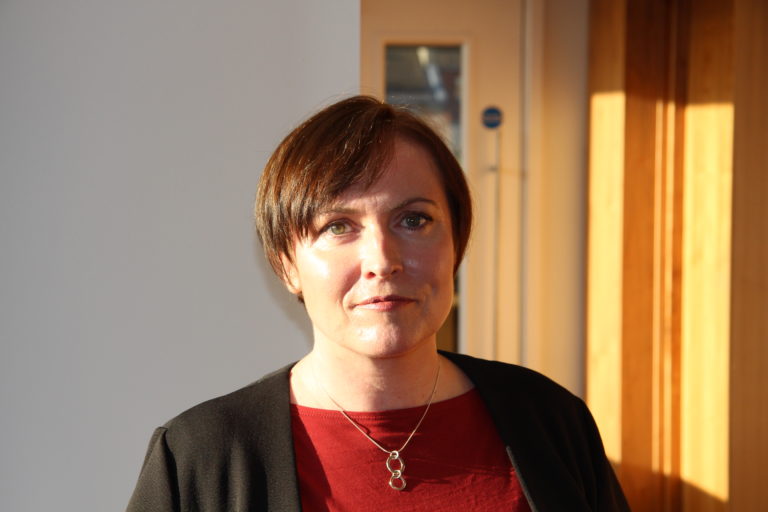 This is also an industry that has a key role to play in Scotland's successful transition to a net zero carbon economy and it will need to expand rapidly to meet our needs to retrofit our current housing stock and deliver on new infrastructure to support green innovations in areas like energy production and distribution.  But if we look at the blacklisting scandals, the long standing lack of diversity among the workforce and issues like the inappropriate use of umbrella companies and bogus self employment, it is also an industry that has not had the best of reputations when it has come to Fair Work in the past and, despite some existing pockets of good practice, it still has a long way to go to clean up its act.
So for for me the recommendations of the Fair Work Convention Inquiry into the Construction Industry couldn't have come at a more crucial time and they are key to helping to positively transform the sector, by creating a foundation that can underpin Fair Work at all levels across the industry, setting out a clear set of standards that should be followed by employers in the sector including the need for collectively bargained job rates to be followed, highlighting the importance of trade union access to creating real worker voice on construction sites, and more effectively using the leverage of that substantial public sector procurement to do so.
Overall the Inquiry contains 26 detailed recommendations covering the specific actions required in the areas of procurement, strengthening effective voice and the future of construction with particular emphasis on apprenticeships as well as widening equality, diversity and inclusion across the industry.
Adoption of the Fair Work Convention's recommendations will be crucial for the whole industry if it is to attract the new generation of workers that it will need to fulfil its potential going forward to be able to offer high quality, highly skilled, Fair Work employment.
There are many challenges to be overcome in this industry but the recommendations set out a way to bring employers trade unions and public procurers together to address these challenges with the workforce in the sector and move forward in a new direction.
This is an opportunity for us to turn this sector's reputation around and make it a leading driver of Fair Work in our economy, with wider ranging implications for public sector procurement and commissioning being more effectively used to promote fairer working practices across a range of sectors.
So in conclusion, the STUC strongly welcomes the Fair Work Convention's Inquiry report because this report makes clear the crucially important role that collective bargaining and sectoral agreements play in maintaining standards – creating clear and enforceable employment rights for workers and a level playing field for employers.
The inquiry also makes important recommendations about procurement, effective voice and the future of the industry and provides a clear road map for making fair work a reality for all construction workers. Fair work is crucial to attract workers into the sector and to support the training and upskilling needed to retrofit buildings and deliver a net zero carbon economy.
Roz Foyer – General Secretary of the Scottish Trades Union Congress