Fair Work is Key to Tackling Child Poverty
The Poverty and Inequality Commission has long believed that Scotland will not succeed in permanently reducing child poverty unless, and until, Fair Work practices are embedded in our economy.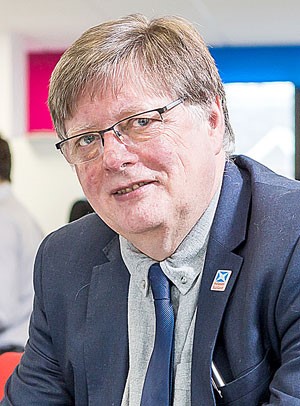 For those unaware of the Scottish Child Poverty Targets, they are that by 2030 less than 10% of children in Scotland are living in relative poverty and less than 5% are living in persistent poverty.  On the way to those final targets there are also Interim Targets set for 2023/24. These statutory targets were adopted unanimously by the Scottish Parliament during the passage of the Child Poverty (Scotland) Act in 2017.
So, there is considerable cross-party support to achieve the targets and the First Minister has said that reducing child poverty is "a national mission".  Nevertheless, meeting those targets by 2030 looks like an uphill struggle. That's because we haven't really made any progress in reducing child poverty since the targets were adopted, with 24% of children still living in relative poverty and 16% in families experiencing persistent poverty.
That's not to say that the Scottish Government has not taken action to reduce  and mitigate poverty – the recently introduced Scottish Child Payment has the potential to significantly reduce child poverty as do initiatives such as increasing free childcare provision and extending entitlement to free school meals. But in themselves these actions will not be enough. In the Commission's most recent advice to Scottish Government[1] we made it plain that the actions taken so far are not on a scale, or at a pace. sufficient to meet the child poverty targets.
To stand any chance of meeting the Interim Targets the Commission believes that more action will be needed on social security within the next year.  However, we really need to see the Scottish Government using all the levers available to them, right across government, if we are to meet the 2030 targets.
One of the problems that the Commission has faced in monitoring Scottish Government's progress is that there is a lack of proper evaluation of the measures it has taken so far. We, and the Scottish Government, need to know much more about what is, and isn't, working so that investment can be targeted and every public pound spent made to count.
Work and Earnings: What many of the wider public, and even some policy makers, still fail to grasp is that poverty is no longer just an issue for workless households. Two thirds of all Scots children living in poverty are to be found in working households. They are concentrated in larger families, households with young children, those containing disabled adults or children, or headed by lone parents or members of our BAME communities. These are the child poverty priority groups, and the problem in these households is not unemployment but under-employment and low pay.
Caring responsibilities for disabled adults and children often limit parents' ability to increase hours or progress in their careers. Lone parents have to juggle childcare, travel to work and working hours. Disabled people and those from our Black and Minority Ethnic communities are often excluded from work due to continuing discrimination.  Women's work in the caring professions is often undervalued and there is a mismatch between the skills of many of the low paid and new opportunities being created in the new "green" industries.
To address these issues and others we need to see economic transformation. In achieving that transformation the Commission views the Fair Work Convention as a key partner organisation. The Convention's driving of the Fair Work agenda in wider Scottish society will be fundamental to achieving the change that's necessary.
The Commission believes that in undertaking that transformation we also need to listen more to what people living on a low income are telling us about what works for them.  That is why the Commission has established an Experts by Experience Panel drawn from people living on a low income. They are now co-producing our advice to Scottish Government and ensuring that we stay focussed on practical solutions.
Amongst the recommendations that the Commission has made is that Scottish Government should use its ability to set wages in the public sector to address the under-valuation of certain types of work.  We also need to see procurement being used to drive the wider adoption of the Real Living Wage. Social infrastructure such as childcare and transport has to be "joined up" so that it can genuinely meet the needs of priority groups such as lone parents and the parents of disabled children. Similarly with investment in employability/skills – we need to see targeted interventions that move members of the priority groups into higher skilled, better paid work.
None of this will be easy. It will come with significant costs attached that will stretch the capacity of the Scottish Government. However, we need to remember that the alternative of doing nothing also comes with huge costs, both monetary and in people's health, lives, well-being and squandered potential.
Bill Scott – Chair of the Poverty & Inequality Commission for Scotland