Today we hear from Anna Fowlie who is the Chief Executive of the Scottish Council for Voluntary Organisations (SCVO) and new member of the Fair Work Convention she shares with us her personal experience of working in HR in the 90's and her reasons for joining the Fair Work Convention. 
Let me share a memory of working in HR in local government back in the day.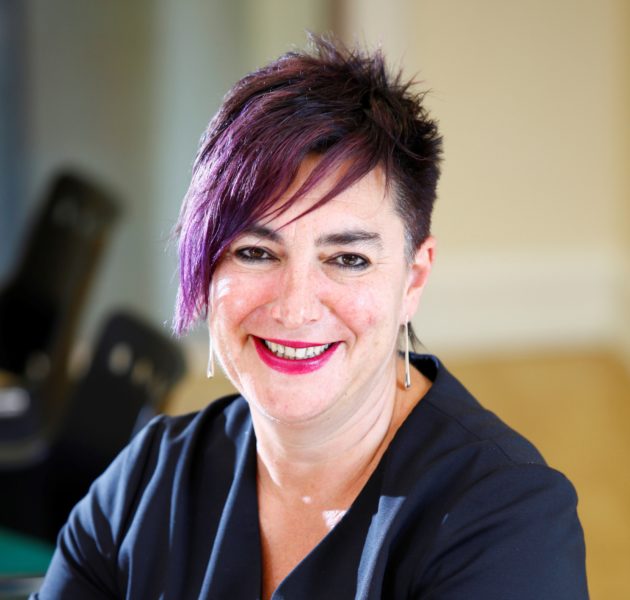 In the '90s, employees who were then called Home Helps came under my HR remit.  They would now be called care at home workers or social care workers.  600 women walking through all weather, at all hours of the day and night, to look after older or disabled people. This was at a time when tasks previously performed by district nurses were being shifted to Home Helps – things like fitting catheters and peg feeding – with no additional pay.  There was no regulation so no requirement for (and therefore patchy access to) training or qualifications.  They were regarded as "manual workers," so on the same terms and conditions as bin men, grave-diggers, cleaners or dinner ladies.  That was the terminology of the time.
Two things particularly stick in my mind.  Firstly, when they were required to work at night (often to do those "nursing" tasks), Home Helps were paid time-and-a-fifth of an already low hourly rate.  Secondly, they got no allowance for footwear or clothing, other than being given a council pinny (that's an apron with a logo!).  Add into the mix that this was when thoughts of the now famous equal pay claims were embryonic, so the bin men and grave-diggers got bonuses, but they didn't.
I was advising the employer's side – councillors and senior managers, almost entirely men.  My opposite number on the trade union side was the only woman amongst their office-bearers.  She and I formed a pact to try and get proper shoes for the Home Helps – we used to meet in secret in a local café to plan our tactics.  There was no scope to address the time-and-a-fifth thing as at that time it was part of a national agreement. But we had to give up as neither side was prepared to hear our case.
Fast forward to 2021, and social care workers are still undervalued and underpaid, they're still mainly women and still trudge around in all weathers.  There have been lots of improvements, but good quality, fair work remains an aspiration. That inequity – or even iniquity – prevails in lots of other areas of work too, and the gap between people like me in well-paid office jobs and people in frontline work has got worse during the pandemic.
That's a flavour of why I'm pleased to have joined the Convention.  It feels like there's more commitment now to address this issue and to use as many levers as possible to make sure everyone has access to fair pay and conditions, be valued for the contribution they make, and to end in-work poverty. We need to seize the moment and change the daily experiences of too many people.  Whatever job we do, whether we're in the private, public or third sector, we are contributing to Scotland's economy and society.